Looking to Sell My House Fast in Fort Worth?
We Buy Houses Fort Worth LA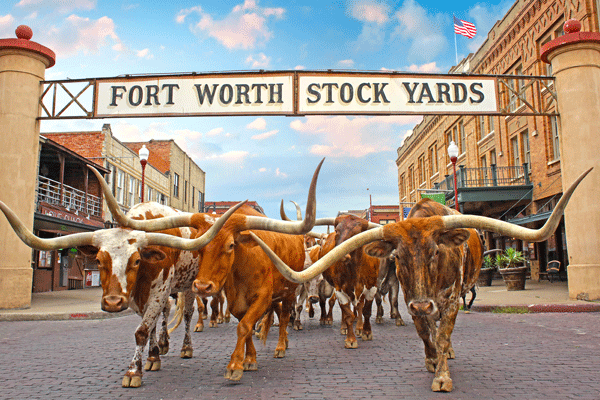 Are you in a situation where you need to sell your house quickly? If so, you're at the right place. Selling your house can be difficult and intimidating, but you are not alone. Many homeowners like you have gone through the same experience and found that selling their house for cash was the best way to go. When you call, we will walk you through the entire process, explain the different options you have, and show how much you will profit from each option. We're here to help you make the best decision for you and your family!
Need to sell your house fast in Fort Worth LA? Call (832) 990-9707
Selling with an agent can take months, which you may not have. After finding a realtor, listing your house on the MLS, and eventually finding a buyer, an inspector will examine the house and note all repairs needed. You may be responsible for completing some or all of those repairs. If all goes well and your buyer is approved for a loan, and there are no surprises at the closing table, then you can collect your money.
With a direct sale to US Direct Home Buyers, your house will be purchased AS-IS for cash. There are absolutely zero fees, and you spend no time or money on repairs. We use private money lenders who have cash readily available to buy Fort Worth houses, so we can perform a quick sale and lift any burdens off your shoulders.
There are many reasons why you may want to sell your house for cash. Some of these problems can continue even after you receive cash for your house. US Direct Home Buyers is here to help!
Relocating
You may be moving away from Fort Worth for any reason. In times of stress, we've seen many homeowners abandon their properties and accumulate expenses as a result. We don't want this to happen to you. Take this opportunity to simplify your life, get cash, and eliminate the headaches of keeping up with the house by calling us.
In Debt
Debt can be a paralyzing force in your life. Not only does it cause you more stress, it affects all areas of your finances. When overwhelmed with debt, selling your house may be the best way to get help quickly. If your mortgage is underwater, we can help. We're here to objectively help you go through and understand your options. Just having someone to talk to can be a major relief!
Property Neglect
When facing financial difficulties, it's common for property maintenance to be neglected. Unless your house is in good repair, it can't be sold with a realtor for the amount you want. US Direct Home Buyers has a team of professionals who will help you assess the condition of your house. We will determine the value, repairs needed, and how much money you will receive if you sell with a real estate agent or sell to an investor.
We buy properties AS-IS; no repairs needed. We close on your timeline.
Call today at (832) 990-9707
Legal Issues
Sometimes a house is in good shape, but the legal issues make it difficult to sell. Whether it's code violations, liens, overdue taxes, or any other legality, we can help. Let US Direct Home Buyers deal with all the legal issues so you don't have to. Call today at (832) 990-9707
Inherited Property
If you've inherited a property or house that you don't want, we can take it off your hands and pay a fair cash price. Our team of experts will speed up the probate process if possible, and help you avoid legal fees. Sometimes you need help moving on. We're here for you.
Life Situations (Divorce, Loss of Job, etc)
Sometimes life gives you curveballs. When they come, emotions can take over. If you find yourself not answering your phone out of dread, you need a listening ear. At US Direct Home Buyers, our passion is to help each homeowner we come across. No matter what you're facing, we are here to listen, go over your options, and if you choose to sell your house, to make the process as painless as possible.
Need to Sell Your House Fast in Fort Worth LA?
---
Why nоt get іn tоuсh wіth us? Call us tоdау!
You are charged absolutely nothing to work with us. We understand that moving can be stressful, so the last thing we want to do is stress you further. You will know exactly how much you will get for your house and when.
We just need some basic information to get started. Fill out the form below or call today to start the process! Feel free to ask us anything at any time.
What Do You Have To Lose? Get Started Now...
We buy houses in ANY CONDITION in Fort Worth. There are no commissions or fees and no obligation whatsoever. Start below by giving us a bit of information about your property or call (832) 990-9707...
"*" indicates required fields
We want to help Fort Worth residents get away from a burdensome home. Our offers are always honest and fair.
If you would rather discuss your property directly, give us a call now! (832) 990-9707
US Direct Home Buyers would like to make a direct, all cash offer on your Fort Worth home. Find out now how we can help you! There is never any hassle, risk or obligation! Get in touch with us today!
Zip codes in Fort Worth:
76101| 76102| 76103| 76104| 76105| 76106| 76107| 76108| 76109| 76110| 76111| 76112| 76113| 76114| 76115| 76116| 76118| 76119| 76120| 76121| 76122| 76123| 76124| 76126| 76129| 76130| 76131| 76132| 76133| 76134| 76135| 76136| 76137| 76140| 76147| 76148| 76150| 76155| 76161| 76162| 76163| 76164| 76177| 76178| 76179| 76181| 76185| 76191| 76192| 76193| 76195| 76196| 76197| 76198| 76199